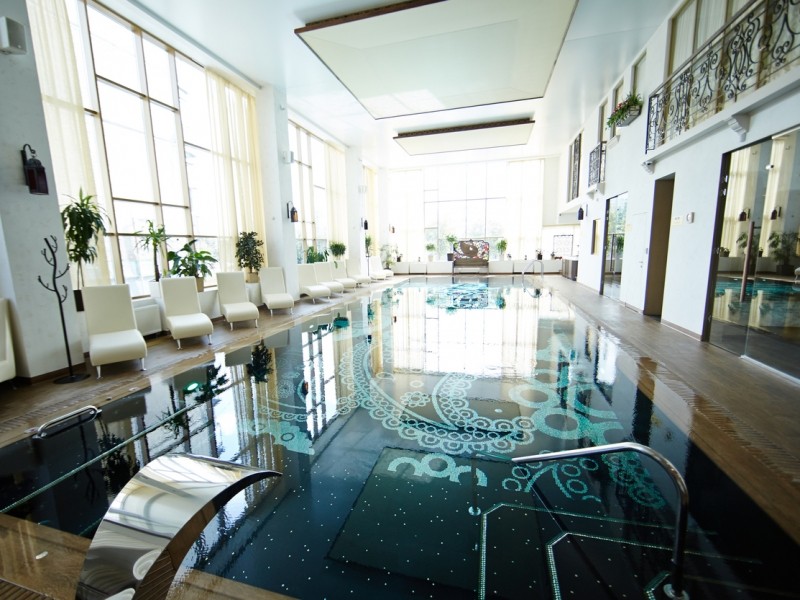 A Complete Guide to Commercial Pool Maintenance
Maintaining a commercial swimming pool is no easy task. If proper maintenance is not done, your guests may find themselves sitting poolside instead of enjoying the amenities. 
Here are some of the best practices for maintaining your commercial pool. 
Keep your Commercial Pool Free of Debris
Using a net to scoop out leaves and bugs is only one part of removing debris from your commercial pool. While using a net will keep the pool surface looking great, there are other factors that develop hidden debris. 
Using a commercial pool vacuum is a great method for removing hidden particles off the swimming pool floor. Oftentimes, chlorine granules and other chemicals won't completely dissolve. By utilizing a commercial pool vacuum, you will be able to remove a large amount of hidden particles from the pool.  
Keep Your Pool Water Moving 
Commercial swimming pools are usually larger than the average residential pool, and with this larger area comes added movement of water. Moving water helps to disinfect pool water, keeping it looking clean and clear. 
Another benefit of moving pool water is that it helps reduce algae and scaling. We recommend running your pool pump as often as possible to keep the water moving Pool water circulation is key to keeping your guests happy in the pool. 
 Frequently Test your Pool Water Quality
Keeping your pool water in tip-top shape goes beyond keeping algae low and debris out of the water. Pool water quality plays an important role in commercial pool maintenance. 
Commercial pool water tends to be contaminated with lotions, perfumes, and sweat. These contaminants can change the pool's pH level, which can cause the pool to become a breeding ground for bacteria and algae. Your commercial swimming pool should have a pH level between 7.0 and 7.6. If the pool's pH is beyond the upper or lower limits, you will need to sanitize the pool. 
Learn how to properly sanitize your pool. 
Proper Pool Sanitization
Pool sanitization is when you add a chemical component to your pool to properly balance and disinfect your pool water. Most commonly, chlorine is the product of choice to disinfect your pool for safe swimming, but it's a good idea to use alternatives to chlorine to supplement your commercial pool sanitation. 
Mineral and saltwater generators are great ways to save time and money on chlorine maintenance. In addition, there are numerous eco-friendly pool chemicals on the market now. The Centers for Disease Control (CDC) has set guidelines on chemical use in public swimming pools.
Keep Your Commercial Pool Safety Equipment Current
Commercial pool safety equipment should be up-to-date and accessible at all times. It is important to keep up with all local laws and regulations surrounding your pool. 
The below items are necessary for all commercial pools, including, gym, hospitality, and community facilities:
Water Depth Markers & Signs: 
State and federal codes require visible signage that clearly identifies the water depth to the corresponding area of the pool. Be sure to watch out for any signs of aging and fading to ensure your guest remained informed about the depth of the water. 
Securing the Pool Area: 
Make sure your pool entry gates are secured and alarms are installed for after-hours and during maintenance or closures. You want to  ensure the pool area is safe for all guests during and after pool hours.
Life-Saving Equipment: 
Local and federal regulations often require safety equipment for commercial swimming pools. This life-saving safety equipment includes life hooks, rings, and ropes that should be updated often and in good working condition. 
Commercial Pool Maintenance Done Right
Following these essential pool maintenance recommendations will ensure safe swimming conditions and accessibility for your commercial pool so guests can enjoy their swim. For additional recommendations on commercial pool maintenance, pool safety, or proper pool chemicals, get in touch with our team of experts.